Okay, let's be real – there's hardly a woman who finds joy when styling her messy hair early in the morning. Believe it or not, this experience is anything but thrilling. Now compare that to the pleasant feeling of having just a few more minutes left before the alarm goes off. Pure heaven, right?
Good news – you can get ready extra quickly and steal the show on every occasion thanks to the under braid hairstyles!
Braids make a significant difference – try these extravagant hairdos with braids!
Why are braids such a big deal anyway? Just think about all the fabulous braided styles you are offered as if on a silver platter; and honestly, there is such a rich variety of braided hairdos that you'd surely have a hard time choosing among them! The coolest part about under braids is they add glamour to your overall look! Ready to rock it like a star? Check the pictures of under braid styles down below to get inspired!
#1: Red Inward Braids for Rocking Queens
This lovely shade of burgundy is so beautiful against her skin! Celebrate joining the team of red-haired queens by getting your shiny hair braided in three raised braids.
#2: Lovely Black Braided Updo
Under braid hairstyles with French braids are some of the most preferred – everyone is talking so highly of those plaits and they never stop being popular! Frankly, it's quite easy to see why. The classic braid, as it is, gets done in no time! And if you want a more intricate design with curvy big braids and smaller ones in between, you may need a helping hand of a professional braider.
#3: Casual Braid for Long-Haired Goddess
Match this beautiful Mohawk braid with a sew in the back – start braiding down the mid section turning it into a ponytail or a braided bun. As for the rest of the hair, you can jump into so many ideas!
#4: Impressive Colorful Cornrows
These "delicate braids" look amazingly hot thanks to their size, height and color. The braiding is quite easy to perform, so prepare extensions of your chosen hue, a bunch of clips and ties and get the styling process started!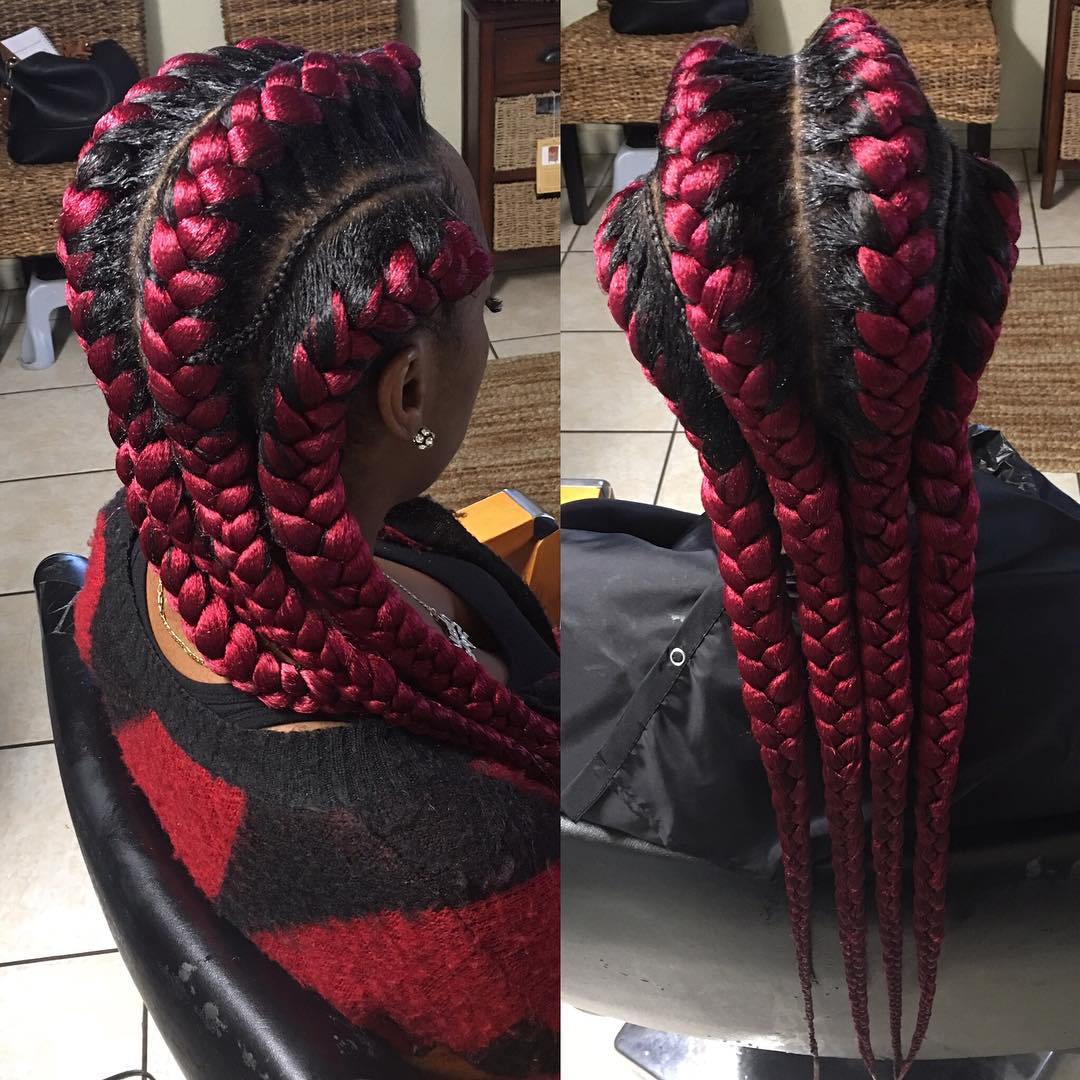 #5: Mohawk Braid and a Ponytail
What a better way to complete your brilliant look than with a cute and non-pretentious hairdo? As for the options here, you could stick with the traditional braided or non-braided ponytail. Trust your inner beauty guru and you'll surely rock an amazing look!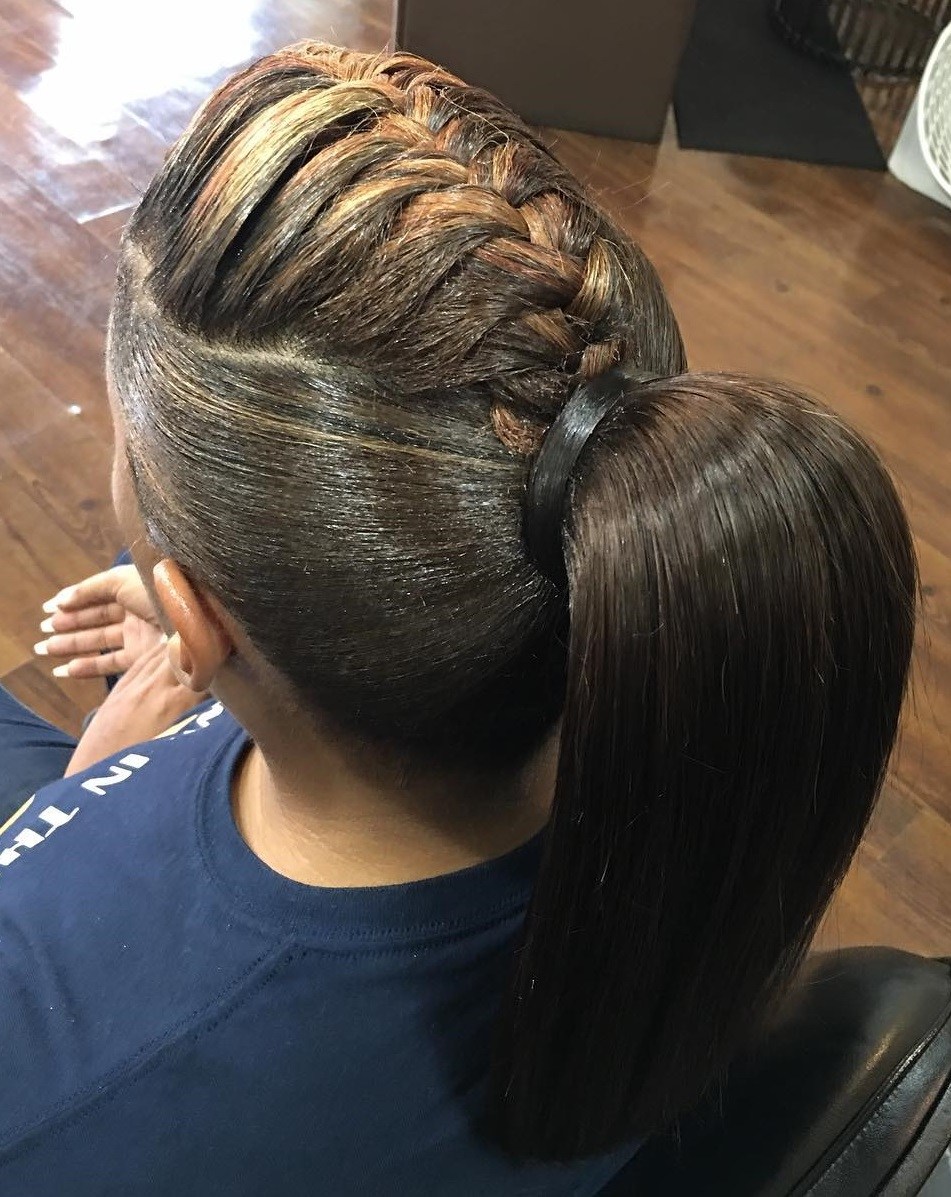 #6: Ultra Modern U-Shaped Braid
If you want to learn how to under braid, watch a tutorial – it's better to see once than read a few times. Once you master the basic technique, you can turn up the heat by trying different gorgeous under braids styles! Tips for killer braids: give your plait an unusual shape and finish it with a ponytail or a top-knot.
#7: Tight Black Swirling Braid
Another magnificent look you can achieve by grabbing hair sections on the right or left side of your head. Work it all the way through until you end up doing a bun. Get your fingers going by using the french technique as you focus on keeping the strands tight.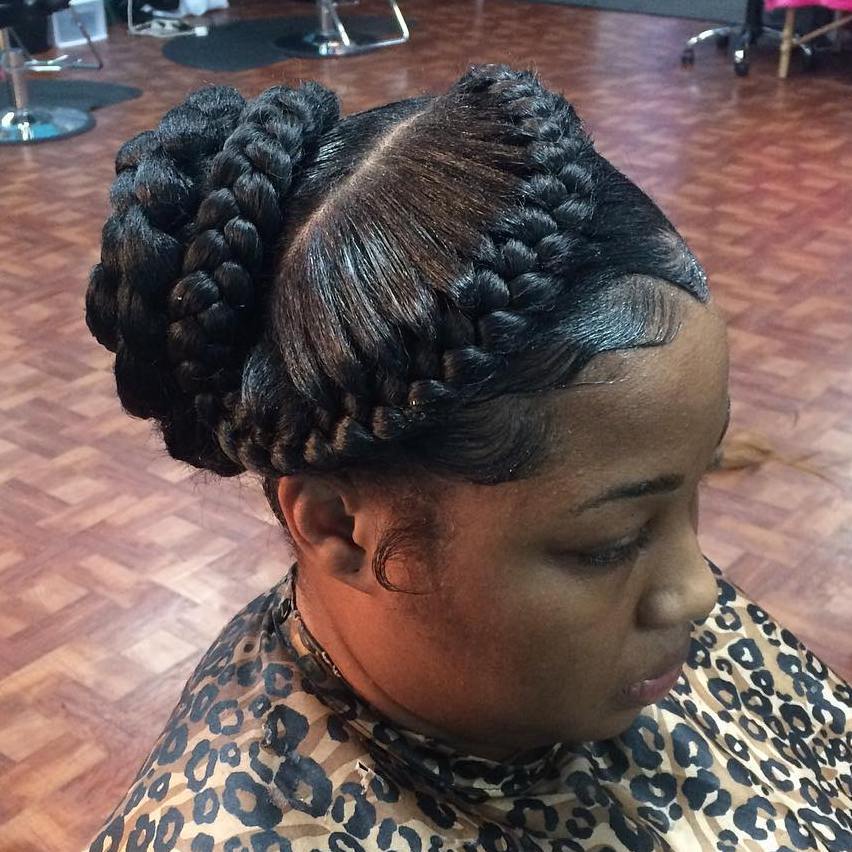 #8: Cornrows and a Tight Bun
How fashionable are these cornrows? Get to know more about "perfection" as a term thanks to this quite unique cornrow updo with a tight bun! Remember: "practice is your best teacher".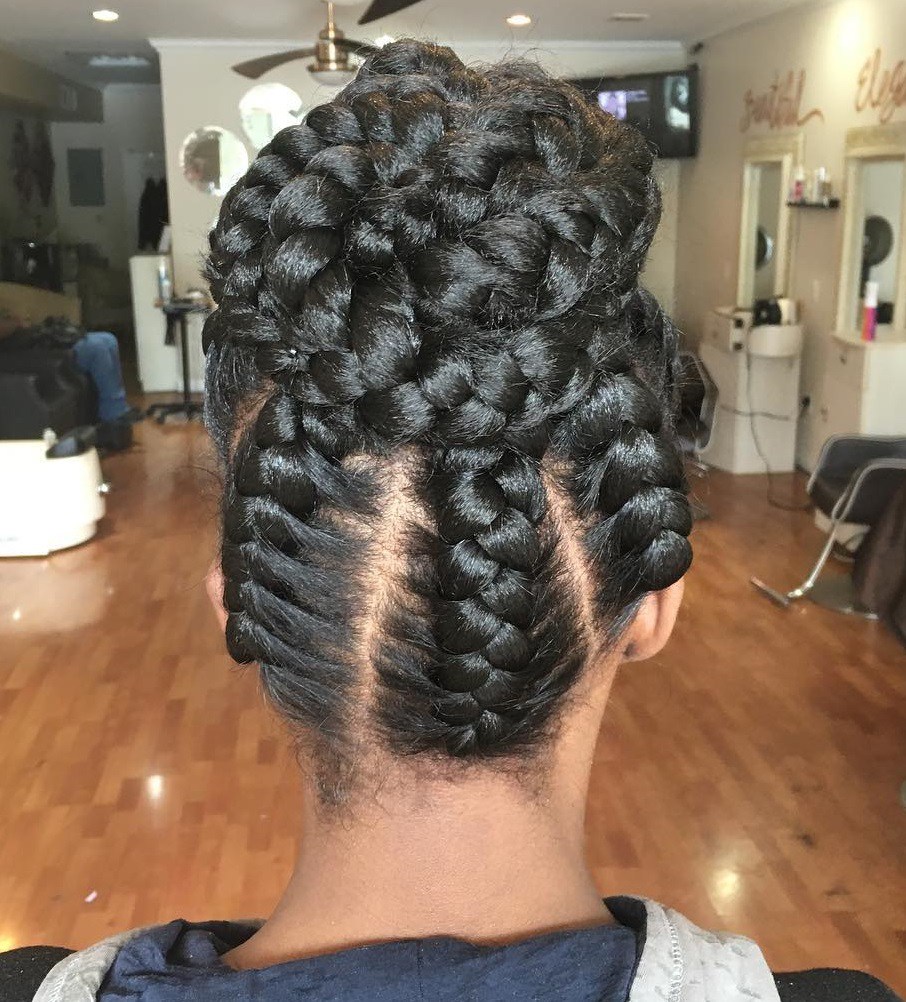 #9: Afro Style Braiding Idea
These two underbraids fit for a Queen feature distinct outer edges and blended inner ones. The puffy pony is optional, but it certainly adds to the showiness of the hairstyle.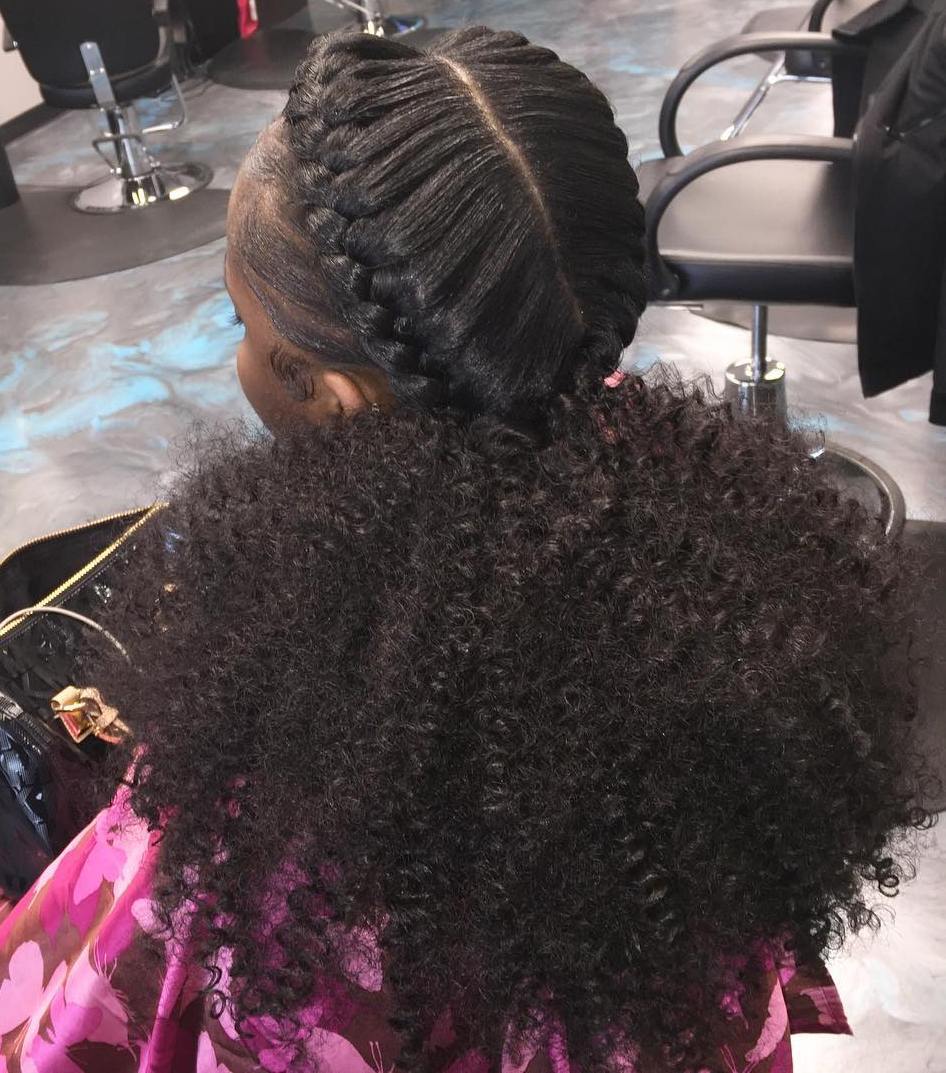 #10: Two Ombre Braids
The three-strand braids transition into the two-strand fishtails along with fun transitions of colors – black, purple, white. The result – a fabulous coiffure as an excellent choice for a night out!
#11: Spiral Braid with a Straight Ponytail
It's time to upgrade your styling skills by blending a typical braid style with a fresh and new look! Don't be a stranger to hair experiments! Even such a detail as edges can be styled creatively in cute waves.
#12: Braided Headband for Curly Hair
Running late for work or a meeting? Tame your hair by turning the mess into a spectacular braided 'do. How? Grab a bunch of strands and braid them into a beautiful headband – so pretty and cute.
#13: "Black Crown" Braid
What starts as a standard braided method gradually turns into a lovely "crown braid coiffure" – an ideal option for a special event. You don't have to use the extensions that match with the natural hue of your hair. Opt for a two-tone look instead and enjoy the bonus of colored hair without having to dye you own strands.
#14: Side Pony and Raised Braids
Those glossy braids could have rushed to the sky but drowned in the curly clouds of the fluffy pony. The waves of baby hairs contribute to the magic of the whole look. Love, love, love!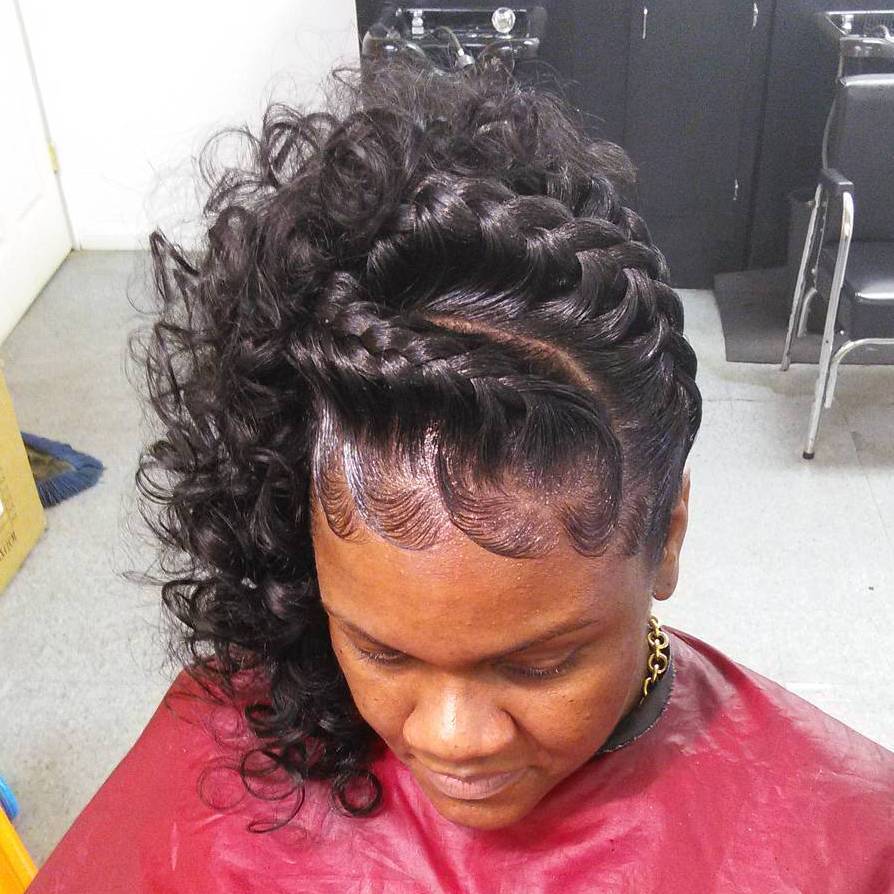 #15: Extravagant Braid in Action
Show off your glamorous side with this divine braid which is cute, feminine and extra tall. A long sleek pony is the best compliment to such a cool Mohawk braid.
#16: Thin and Thick Cornrows
Thin and thick braids all at once? Why not? Mix thin and thick french braids to get the perfectly tamed strands for a smoking hot and modern look. Finish off with a low braided bun or a ponytail.
#17: Easy Casual Braided Updo
Here's a quick and pretty 'do that's ideal for undercuts. Not only is it ultra trendy, but quite wearable as well! See it yourself and try it right away!
#18: Heart-Shaped Fishtail Braids
These fishtails are pulled apart and then brought together for a creative braided look with an idea behind it. A variation of pigtails that don't look childish at all makes all the difference.
#19: Triple Braid with a Bun
Simple three braids running in parallel lines towards the nape of your neck can result in a truly magnificent under braid look. Leave the ends of the braids freely hanging to wear them as a braided pony or wrap them into an elegant bun.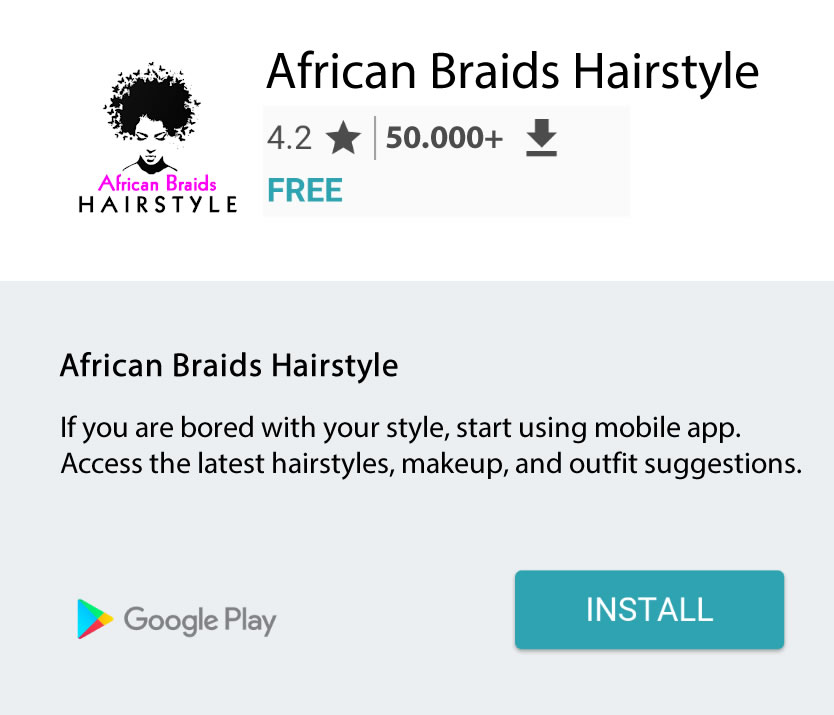 #20: Long and Big Cornrows
Four burgundy cornrows with beads provide a discreet yet noticeable style you'll love to wear for a while. These can be easily styled into a low bun from the previous example or braided for a big four-strand braid down your back.
Which under braid hairstyle would you try? Whatever you choice, you will surely look like a rock star!
Under braids are so chic and wearable that you'll never regret you've got them.