Ghana Braids have been seen more and more over the last few years and are very common for natural hair. Ghana Braids were often referred to as invisible cornrows, pencil braids, and banana braids. Others referred to it as the Cherokee Cornrow.
Ghana Braids are a secure type of African hair braid that can last for a few weeks. The enticing feature of Ghana braids is that it is a very flexible braid. They can be woven to be small, medium, or large.
Scroll left-right to view pictures.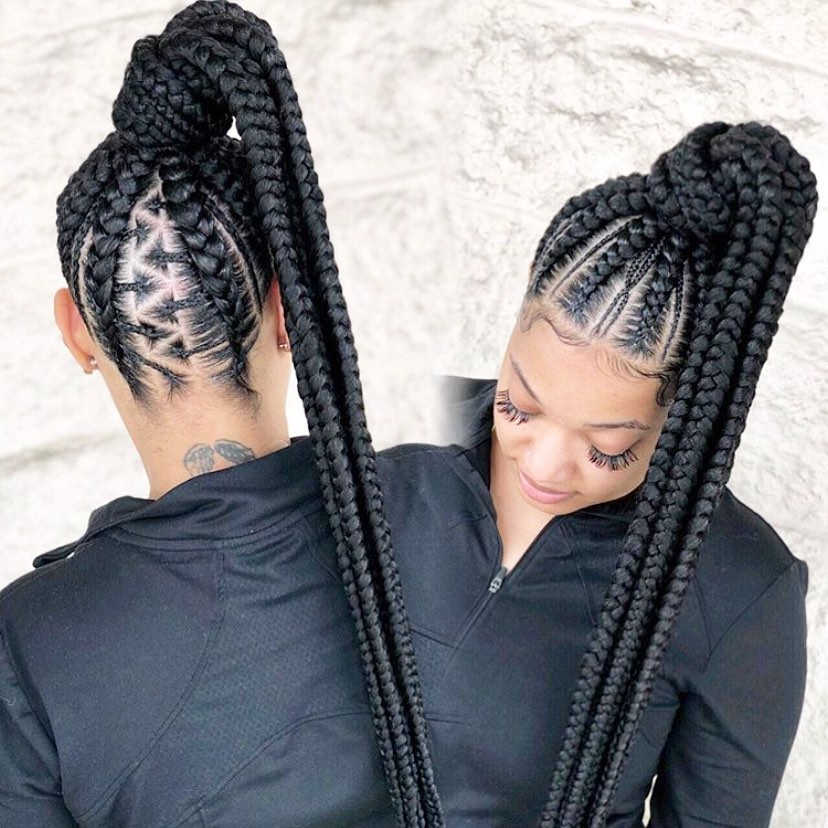 The length of the Ghana braid can be short or long. With a long Ghana braid, there are more choices. The braids may then be twisted or wrapped together to make beautiful and glamorous updos and buns.
How To – Ghana Feedin Braids // On Natural Hair