Black braided updos are a classic go-to for busy days. African hair can be a challenge to maintain and take care of, but braids cut down styling time and allow the natural hair to be styled without heat or damaging products. Braiding your hair doesn't always have to be the same boring style repeated over and over again. We've got ten unique braids for you to try when you want something fresh and new!
Inspiring And Classy Black Braided Updos
#1: Double Braided Hairstyle for Black Hair
A double braided updo like this one provides all the easiness and reliability of braids with the added fun and excitement of trying out an original style. The two French braids are meant to wrap around your head from one ear to the other like a headband. Gather up the leftover hair and secure it into a low side-bun to finish this look off.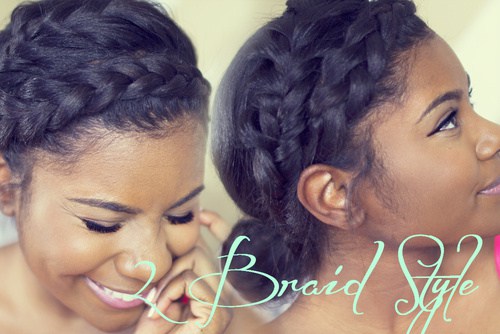 #2: Black Braided Updo For Twists Or Box Braids
This braided hairstyle can work with any type of hair, but having your locks in Senegalese Twists will provide you with the best outcome. This look is simple to recreate at home—just braid the front section of your hair and tie it back along with the back section. Tuck the stray ends into place and you're all set for a night on the town!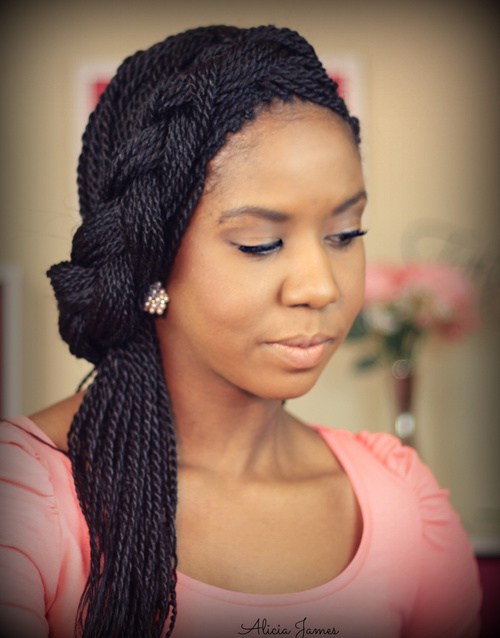 #3: Braided Headband Updo
There are plenty of reasons why people don't like plastic headbands—they can cause headaches, they can damage your hair and they leave that awful dent when they're in for long enough. Pass! The next time you're craving a headband for your natural tresses, just try out this cute puff with a crown braid to achieve the same effect.
#4: Fun Black Braided Updo For Micro Braids
Micro braids can be super fun to style. Try this simple updo at home: pull your hair back as if you were going to tie a ponytail and stop midway through the pull, leaving the hair to form a bun in the elastic. Carefully mold the hair the way you'd like it and be wary of stray ends.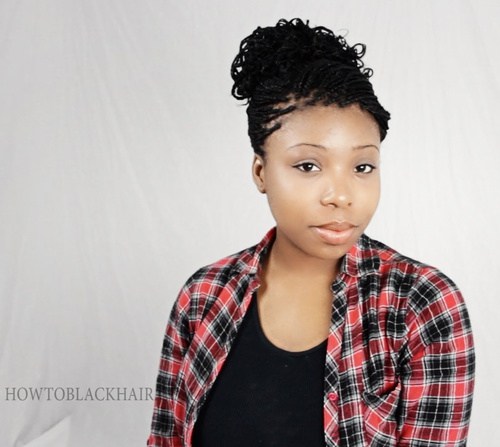 #5: Marley Hair Updo Hairstyle
This Elvis-inspired voluminous style is a modern take on braided updos for black hair. If you're hitting the bar after work with some friends or going out to a club on a Saturday night, this is the perfect hairstyle to show everyone that you're fun, flirty and ready to party.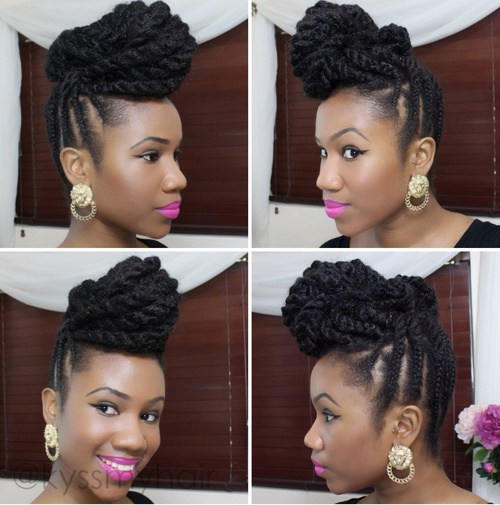 #6: Twisted Pompadour Black Braided Updo
It's becoming more and more common in updos to braid the front pieces of your hair. This style takes that method and flips it around for something totally unique. French braiding from the nape of your neck up may take a little to get used to, but the practice will be worth it when you get the coolest hairstyle of all your friends.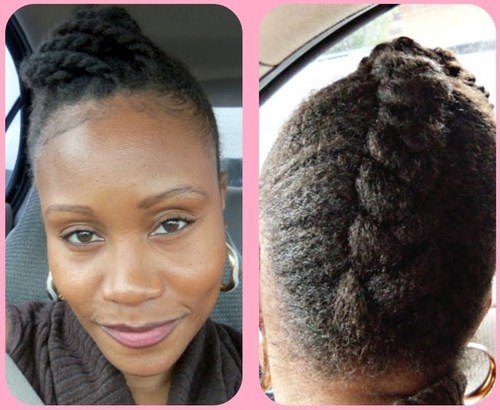 #7: Grecian Inspired Updo
This Grecian-inspired updo is a protective style to save your delicate strands from moisture loss in the great outdoors. Use attached braids for short natural hair gathered into a small pony at the nape to achieve this classy double braid look. Be sure to pin everything into place otherwise the weight of the braid will cause it to fall right out!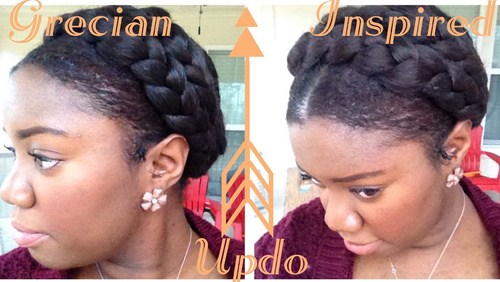 #8: Goddess Braids Black Braided Updo
For an updo that will last you days and force your hair to behave, try this refined braided style. Goddess braids are all about channeling your inner goddess, so flaunt what you've got! Create a fabulous look by pairing this updo with hooped earrings and winged eyeliner.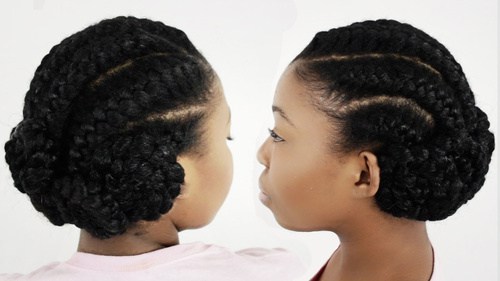 #9: Micro Braided Mohawk
Plan a wild night and start it off right by recreating a braided Mohawk at home. This stylish updo will turn heads and require little to no maintenance throughout the night. If you're headed to some festivals this season, you can rock this style for days in your tent as long as you bring a little oil to refresh the curls.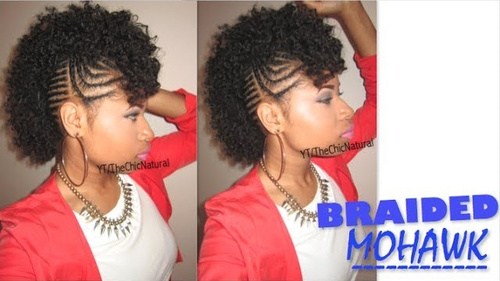 #10: Ghana Black Braided Updo
If you're looking for a more elegant take on the braided hairstyles for such occasions as a family get-together or a Sunday morning trip to church, try out these Ghana braids. Once your hair is braided, you can create a simple updo by twisting the hair into a large side bun.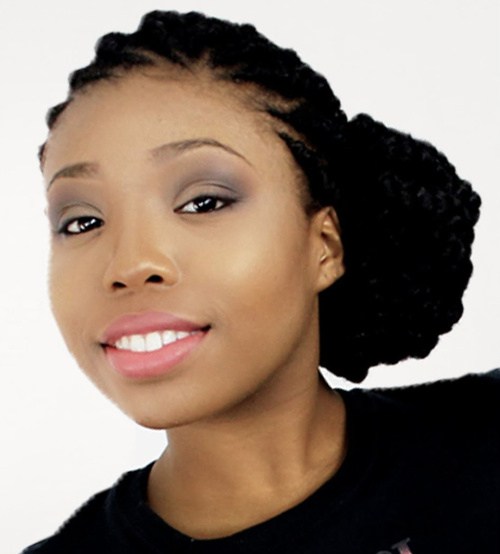 You've got ten styles to try out, so don't be afraid to experiment. Get out there and explore all your new braided hairstyle possibilities!