Hello ladies. We know that getting ready for special nights is a difficult thing. You cannot decide on how to make your hairstyle. Classic hairstyles are not popular this year. But, not every women loves madness hairstyles. We have found some different hair braidings that can fit both to classic and madness women. Don't worry, they won't take too much time from you. If you try one of these styles, you will be the most stylish lady of the night. Let's look on them…
Are you a fan of buns? Do you want to make braids and buns at the same time? You are on the right page.
Colored braidings are looking fresh and more shining. If you don't want to have a colored hair for a long time, you can make this style with a spray.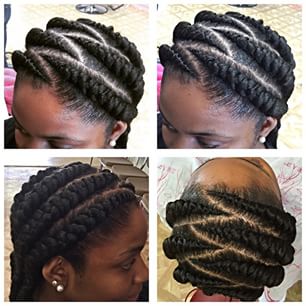 A madness style is in front of you. A zig zag braid style is a good choice, if your dress is a classic one.
You may think to use a single braid to more than a night. So, try this style. You can make many models with just a thin style model.
Whatever is your style, sporty or classic, there is always a braid model for every women style.
If you are a modern lady, you don't want a traditional look, the cornrow model left opened at the end is a good choice. Now, just think of your dress.
There are different designs that can be done on your hair. It's like an art. If you have an idea, you can share it with your hairdresser.