What's up ladies? Do you know about Mide Martins? A beautiful actress of Nigeria. She is not just an actress. She is also a fashion icon? While looking to her Aso-Ebi combinations, you can understand why we say a fashion icon to her. With herdresses, shoes, accessories, and totally with herself, she is areally fashionable lady. Let's see on the combinations she made…
A single color, and a few combinations made with this color. They all look beautiful. If you want a single color dress, but can not decide on the model, this photo may be a good suggestion for you. With these colors, you can make a dark make-up.
If you have decided on the color of your dress, now let's draw attention to the patterns. For those who do not like plain color, the fabrics designed with different patterns are for you. The color of the pattern may not be the same as the color of the dress. But be careful here, the makeup done with the patterned dresses is very important.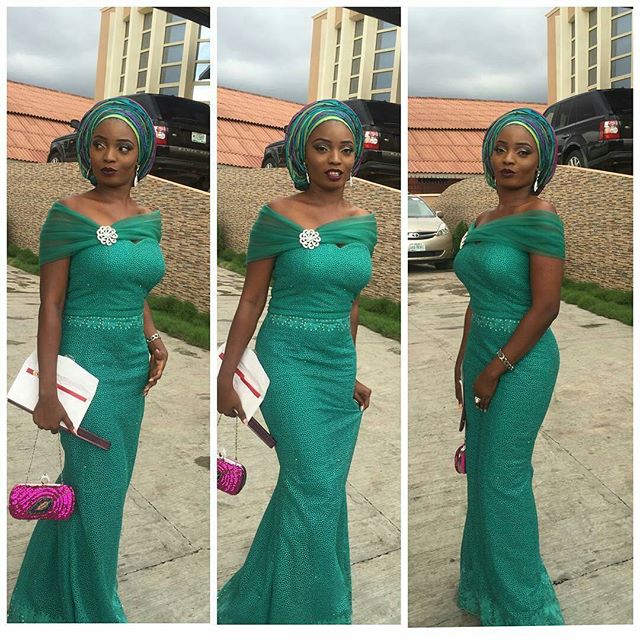 Turquoise is a beautiful color, but it can become a dim color when used alone. So you can use an extra color to make your dress a vibrant color. It can be used on your shawl or your bag. Pink is an ideal color to make your dress flashy.
A different classic combination. It can be used both daily and for a special night.
If the color of your dress is very flashy, the dark color that you will use on your shawl will soften it a bit. We suggest you not to use bright colors in two places.