We all know that fashion is an endless cycle. Trends come and go, then strike back again. However, there is one look that never goes out of style. Its popularity has reached out to women of all ages through time. It is the bob haircut!
The cropped cut might be intimidating, but it remains iconic for a reason: The chin-length haircut can grasp attention immediately and puts all the focus on your face.
Flashback to the 1920s when the bob cut was born. At this time, this haircut was in an extremely short ear-length structured version, representing emancipation for women.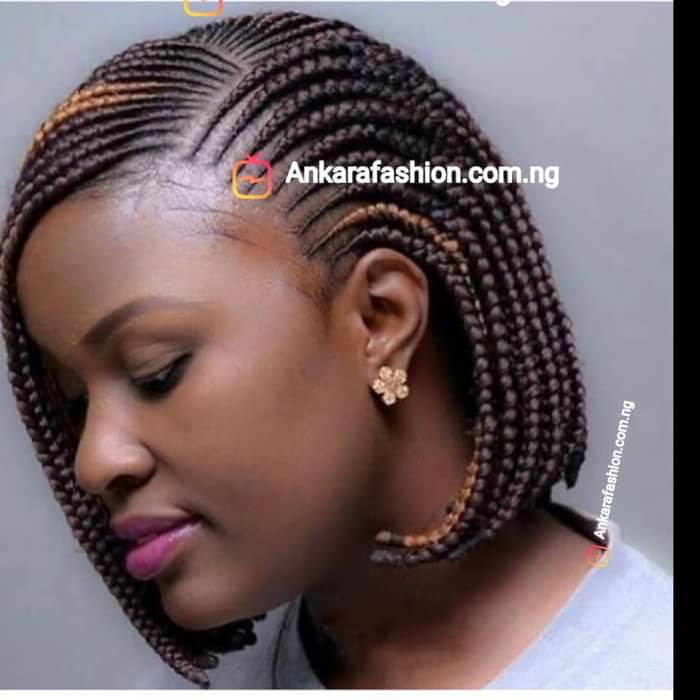 Later, from the 50s to 70s, this hairstyle hit its glorious days. The image of American women wearing short blonde, curly bob cuts with red lipstick had become one of the most iconic looks in history. The iconic look hit Hollywood, fuelled by silver screen icons such as Marilyn Monroe.
After that, the bob bowl cut took over the 80s, with the rocketing popularity of the French pop icon – Mireille Mathieu. But what's so special about this haircut? It perfectly frames the face with the ends of your hair curved inwards. The new bob style had blown a new wind through the world of fashion. It was given a unique name: the "helmet head" look.
Bob haircut then became the IT hairstyle of the 90s. Back to those days, the bob sported by Rachel, the character played by Jennifer Aniston in the series "Friends", was all women were asking for in salons.
However, long gone are the days of the traditional plain bob. We have looked into the latest hairstyle trends this summer, and here's what's on top of our list: the braided bob hairstyle!
If the original plain bob gives out an elegant and exquisite vibe, this brand new version of the bob will surely upgrade you into an enchanting yet powerful and cool chic. Don't get me wrong! The traditional bob has always given women a charming and vigorous look. But there's something so chic, so sassy about bobbed braids that makes me wanna dash to the hair salon ASAP.
What's more, shorter braids don't mean they're short on creativity. Bobbed braids can be styled in so many ways. They can range from chin-length to neck-length, and in various colors. You can also add up some accessories to make your hair more attention-grabbing and fiercer. Now, give these creative bobbed braids hairstyles a look, and you will wonder why you haven't tried them sooner!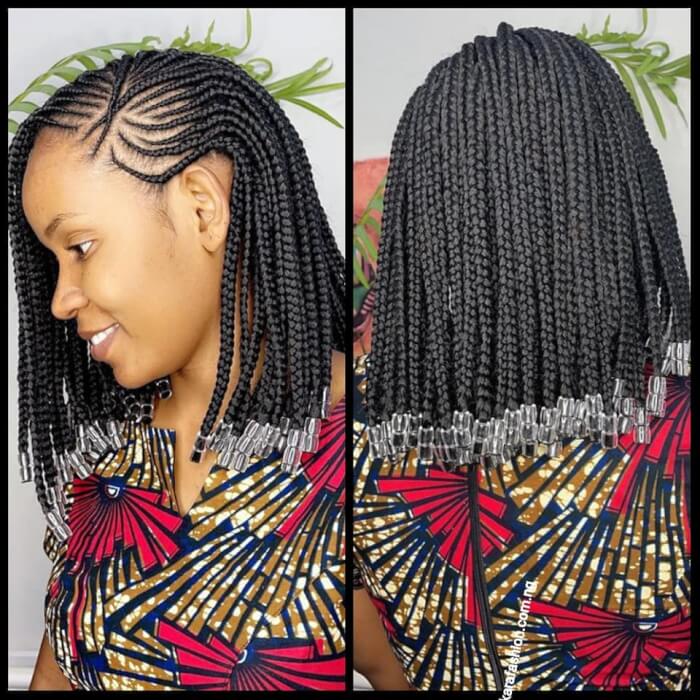 The Braided Bob is a stunning hairstyle that has been around for centuries. It is a classic look that can be worn in many different ways and is suitable for all hair types. The style involves braiding the hair into a bob shape and then styling it with accessories or styling products. It can be dressed up or down, depending on the occasion and the wearer's preferences. With its versatility and timelessness, the Braided Bob is sure to remain popular for years to come.
The braided bob is a timeless hairstyle that has been around for centuries. It is a classic look that can be worn by people of all ages and genders. It is especially popular among young women who want to make a statement with their hair. The braided bob looks great on any face shape and can be adapted to fit any style, from casual to formal. With its versatility and stylishness, the braided bob is sure to remain a popular choice for years to come.
The Braided Bob is a chic hairstyle that has become increasingly popular in recent years. It combines the classic bob cut with braiding techniques to create a unique and stylish look. This style is perfect for those who want to add some flair to their hair without having to commit to a drastic change. With its versatility, the Braided Bob can be worn in many different ways and can be tailored to suit any occasion or mood. Whether you are looking for an edgy, sophisticated look or something more laid-back, the Braided Bob is sure to turn heads!