Combing and brushing your natural hair daily, you subject it to additional stress. As a result, there are all these single but numerous hairs all over your bathroom floor and surfaces which feel quite disappointing and increase your anxiety for the condition of your lush mane. Box braids are an excellent solution if you want to take a break for about 2 months from constant brushing and reduce your styling time to minimum.
Small Box Braid Hairdos
Small box braids offer a fantastic feel of movement and gorgeous texture that can be used as a base for numerous updos and downdows: ponytails, regular braids, fishtails, high messy and low buns, twisted styles, and fancy on-trend side 'dos. Although small braids take longer to put in, with micro braids you actually do not use too much hair per one braid, so they do not feel heavy. If you also ask your stylist not to braid them extremely tight, you won't have to deal with headaches or excessive breakage.
Being so flattering for black hair, braided hairstyles for African American women are never out of style or fashion. Beyonce, Eva Marcille, Keri Hilson, Solange, Brandy Norwood, Tae Heckard, Christina Milian, Kandi Burruss, Angela Simmons and Eva Marciller are among the celebrities who love rocking box braids with style, and we often draw inspiration from their eye-catching looks. With box braids your hair is always in order, you can easily monitor its growth and experiment with effortless and showy hairstyles.
#1: High-Strung Box Braids Pony
Tiny little braids are super versatile and easy to work with, so why not throw them up in a high pony! Position the pony at the top of your head and wrap it at the base for a sleek, put-together look.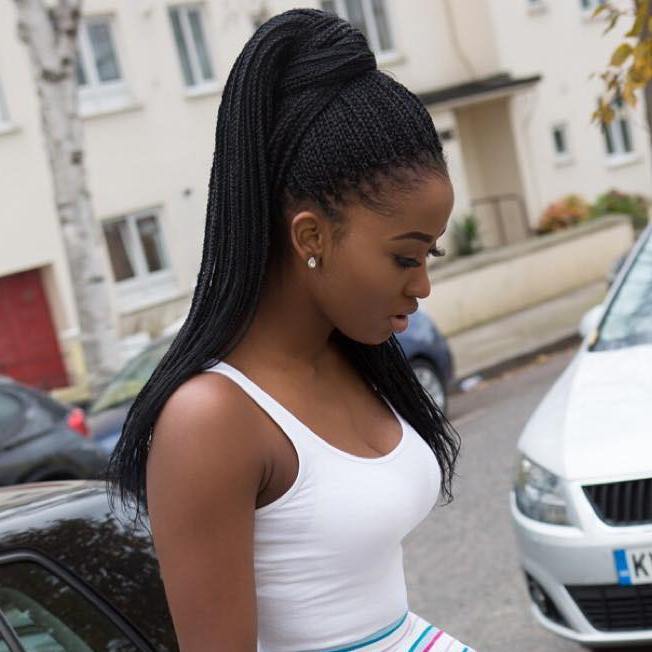 #2: Small Box Braids Bun on Top
This might be the easiest and classiest of all the small box braids hairstyles. Just create a bun at the crown and pin the style down with bobby pins or secure it with an elastic band. The look is even more amazing with color-infused locks, as it showcases every shade in your hair.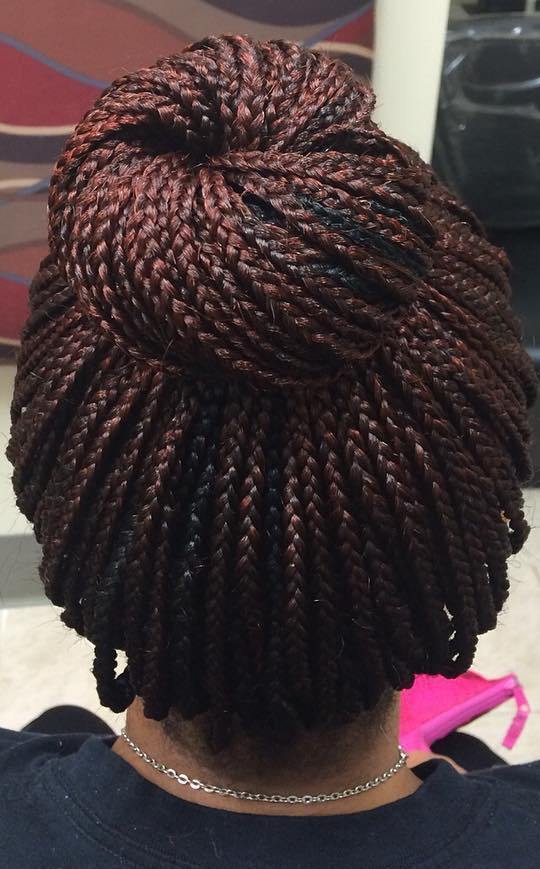 #3: Braided and Bunned Box Braids
What's better than an elegant bun? A braided elegant bun! To get this look, simply throw your hair up in a pony, divide it in sections and braid. Then, wrap the pony into a bun. And, done!
#4: Small Box Braids in Boho Style
Get some hippie flair with your single braids. Take a section at each side of the head and braid them both, securing with an elastic band. Then, pull the braids to the back of your head and tie them together. You'll be a boho goddess in no time.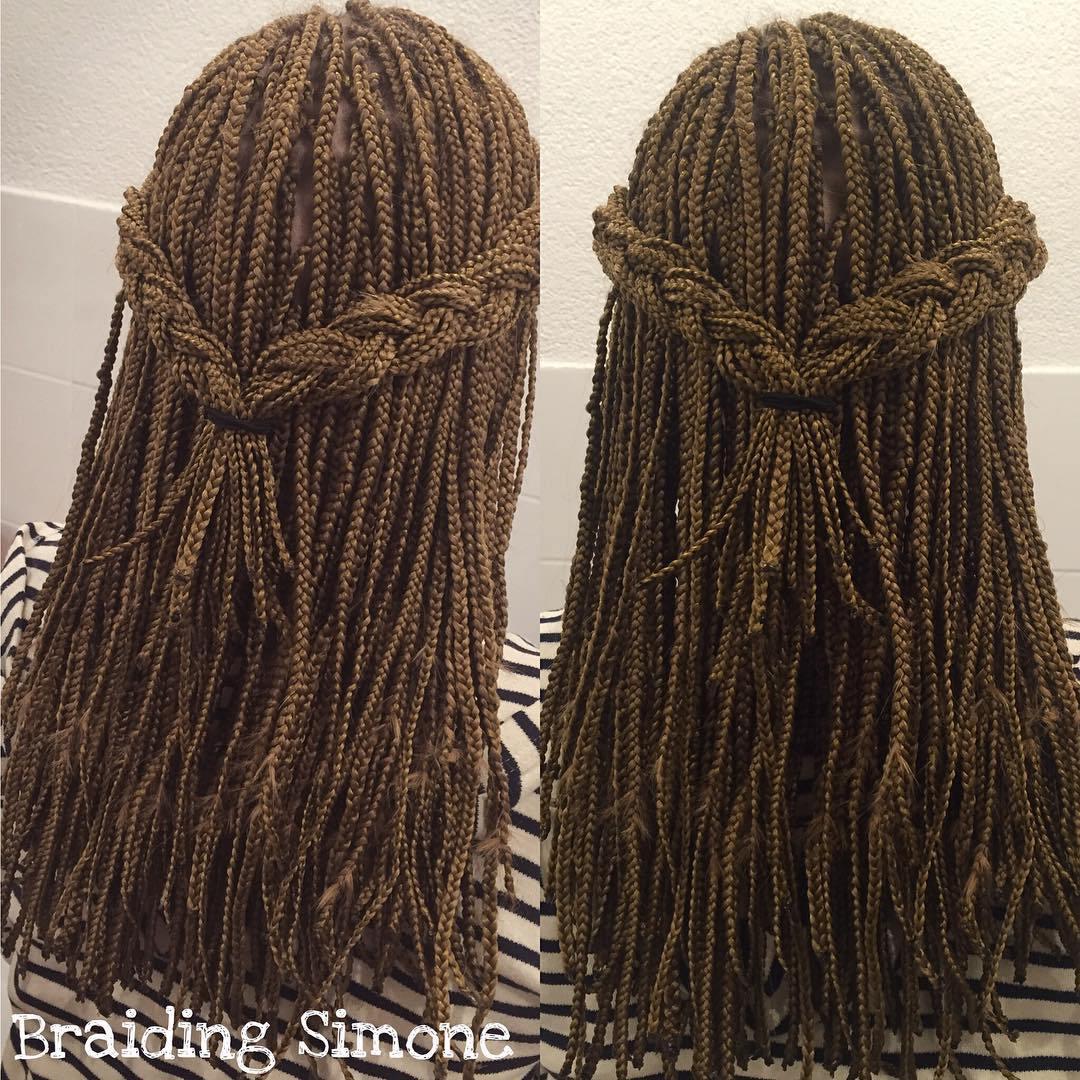 #5: Red Ombre Box Braids
Show off your long, beautiful small individual braids by adding a red ombré touch to them. This will lend even more vitality and dimension to your style.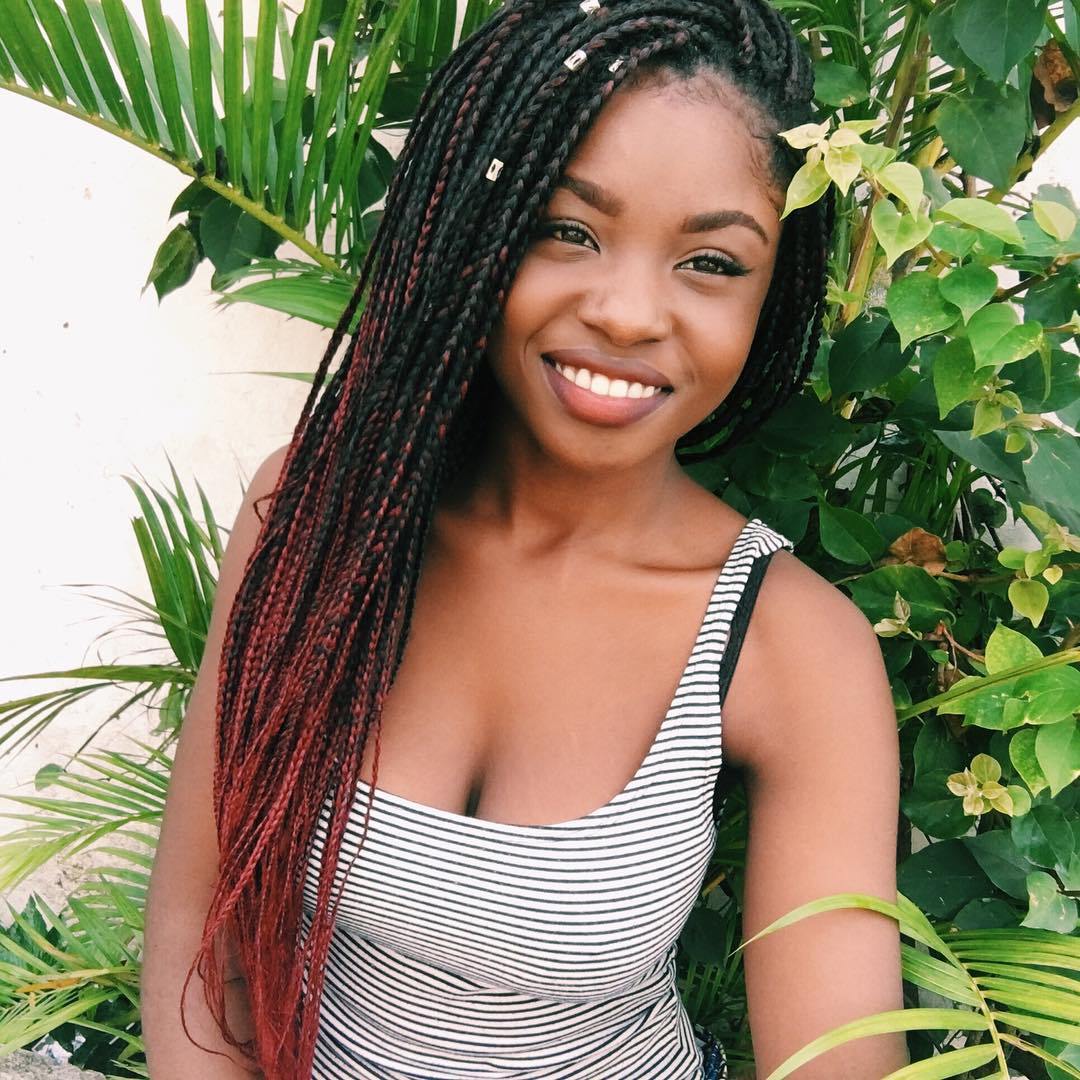 #6: Wrapped and Ready Small Box Braids
Add an unexpected twist to your braided bun by wrapping it at the base. This creates a natural accessory for your updo as well as a super classy touch. Box braids styles never looked so good.
#7: Face-Framing Braid
Create a beautiful headband out of your thin braids. Simply French braid the front of your hair until you hit the back of the head, just behind the ear. Pin it or secure it with an elastic and you're good!
#8: Half-Bunned Small Box Braids
Try the latest hair trend with your own personal spin on it. The cool and edgy half-bun looks great with those small braids as they create a unique texture and shape!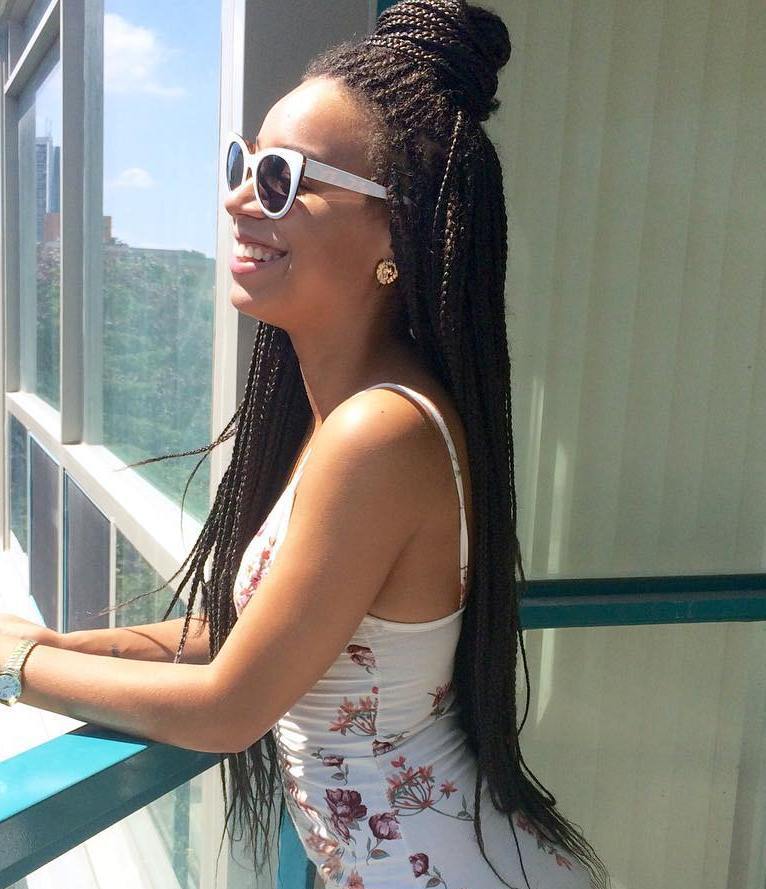 #9: Bobbed Box Braids
Braided 'dos look great when worn cropped and short! Try it on for size by rocking a plaited bob. Not only is this as easy as it gets when it comes to styling, but you'll also always be the chicest one in the room!
#10: Decorated Small Box Braids
Accessories like head scarves look amazing on skinny-plaited hairstyles. Try a printed scarf and don't be afraid to go bold with color and design!
Well, if you've definitely set your mind on getting box braids but are uncertain of whether you want them thinner or thicker, check other inspiring galleries for big box braids and long box braids. There are also tons of breathtaking ideas on statement hairstyles with braids here.