Blouse designs are one of the highlights of your outfit. The design of your blouse is one of the first few things people notice about you. As a Fashionista, if you want to build a nice fashion reputation, you should always keep this design nice and stylish. In this article, I will be taking you through some Ankara and lace blouse designs for wrappers and skirts.
The ankara blouse is one of the multiple ways of styling the ankara fabric. The style is also considered a multipurpose outfit and it can be worn together with a skirt, a trouser, a wrapper made from another fabric. Although you have to match them in a way that they fit perfectly well. For example, you can stylishly style the ankara blouse and rock it out with a jean, a black skirt, or anything that match.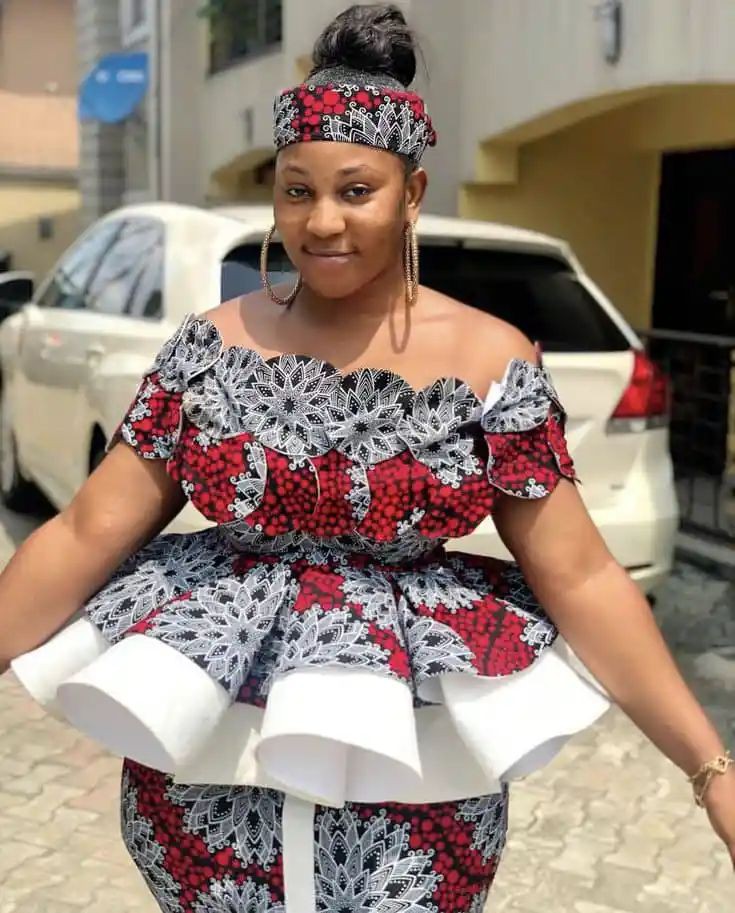 The ankara blouse has saved a lot of people who are confused about what to wear when they have an urgent outing. You can just pick up the ankara blouse in your wardrobe, take out your black or blue jeans and wear them. Thereafter style your hair nicely or you look for a nice wig and you are good to go. Although the lace blouse might not be as flexible as the ankara blouse in terms of what you can combine it with.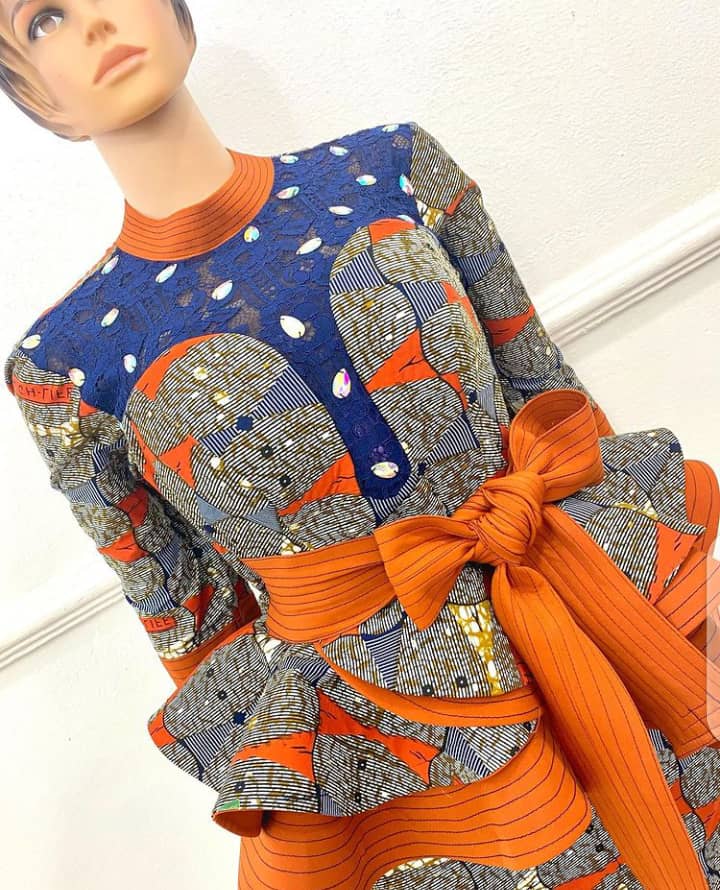 Do you have a fabric you want to style as a skirt and blouse or wrapper and blouse, I will be going through some options for you to explore in this article. Take a sit and look for a nice drink to cool your body with as you scroll through this article.
When it comes to how to style your ankara or lace fabric as a blouse, there are various options you can explore. The blouse design has evolved over the years and one of the trendy blouse designs is the Peplum blouse. The style is so creative and unique and always manages to add more beauty to your outfit. When it comes to how to style your fabric as a Peplum blouse, you have to be careful and creative with your options.
The Peplum blouse is a type of Blouse that is designed to have a gathered fabric at the waist. From the waist done, the blouse is designed in the shape of a bell. However, you can be creative with the edges and make use of your fabric pattern to make them look creative like the ones I compiled below: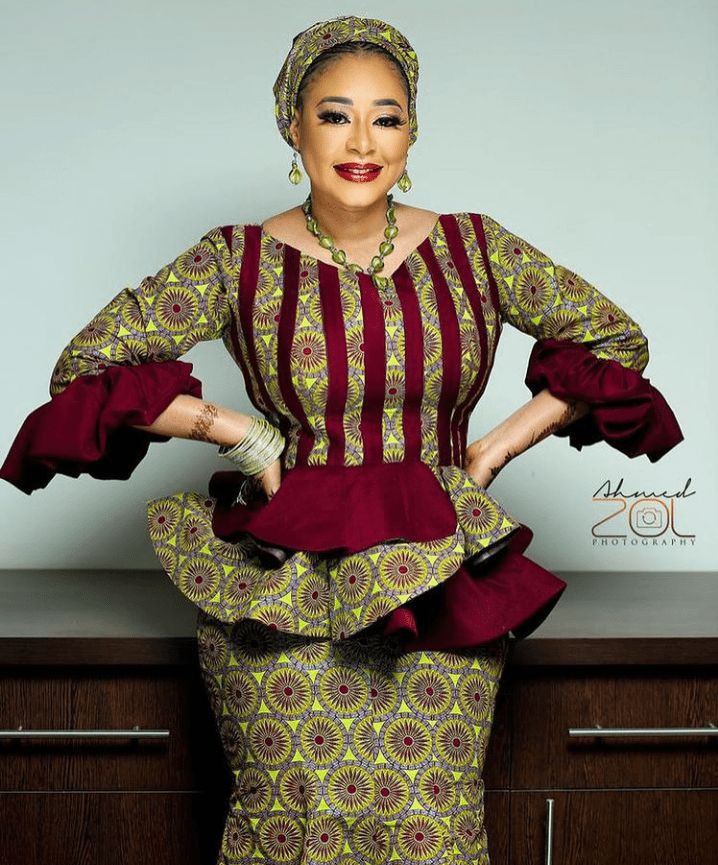 Ankara and Lace Blouse Designs For Wrappers And Skirts
Another way you can make your ankara or lace blouse stand out is the type of shoulder design you go for. You can style your Peplum blouse as an off-shoulder. However, this style is more recommended for young ladies and might not be decent for older or mature women to wear.
You can also make use of another fabric to style the shoulder of your blouse. You can also combine two fabrics to make your blouse design look more creative.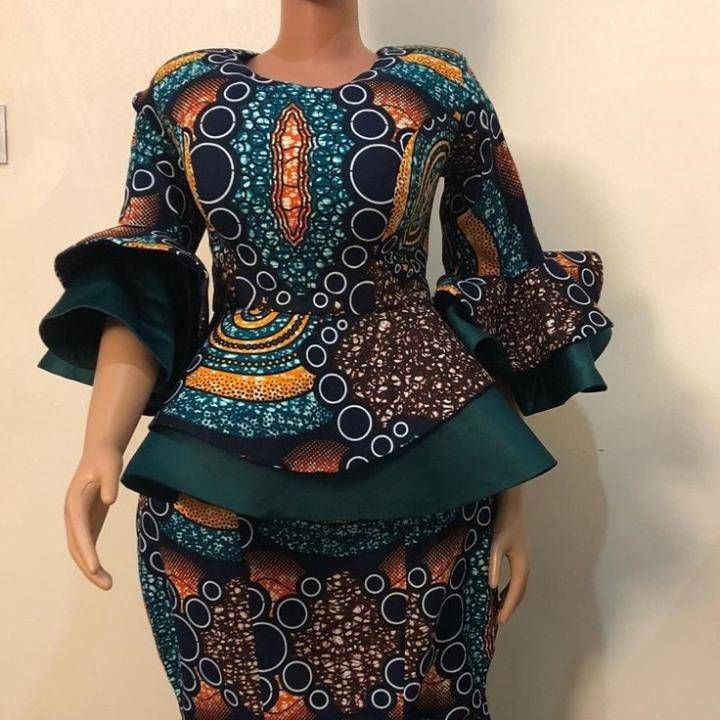 You can rock out your blouse together with a skirt of the same fabric pattern and texture. As a mature lady, If you want to attend a party and you want an outfit that will give you a stylish and classy look, go for an ankara or lace skirt and blouse. Thereafter style the Blouse in such a way that would make you the spotlight. Tie a nice Gele on your head, put on some make-up, wear nice Accessories, put on some nice shoes and you are good to go. Your husband might not be able to take his eyes off you because of how amazing and beautiful you will look. This style is also a decent outfit you can wear for any occasion.
You can decide to be more creative with your blouse and use some beads or stones to design the blouse. Adding stones to your blouse would make it appear shiny and more beautiful especially if it is a lace fabric. Adding beads to cloth also is one of the trends these days.