Hi ladies. Aso-Ebi styling is getting better day by day. Women have found different styles of wearing this Nigerian traditional dresses. The style of the dress is important, but is you combine it with wrong accessories and do wrong hairstyle, your dress will not show its beauty. We have collected the last combinations os Aso-Ebi stylings. Which of them suits better on you?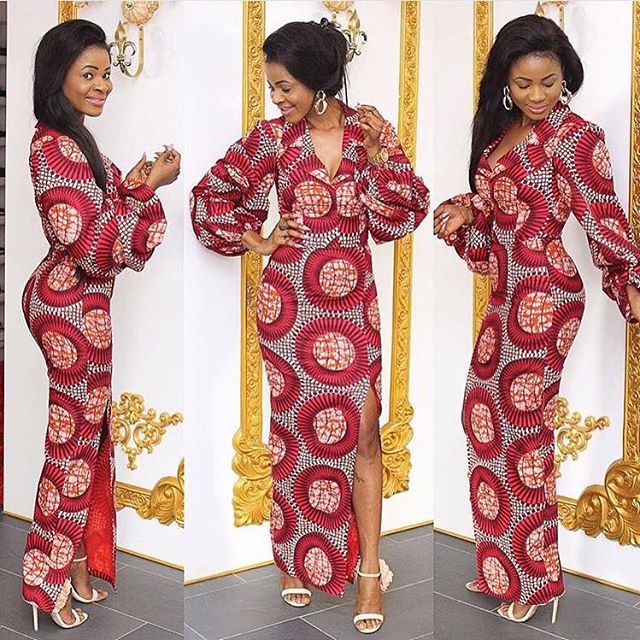 Red dresses are beautiful. But they are difficult to combine too. Red suits good on black women. The combination of red and black gives more shining to the red dress. And smal patterns show your body thinner than it is. Leg decollete also shows you thinner.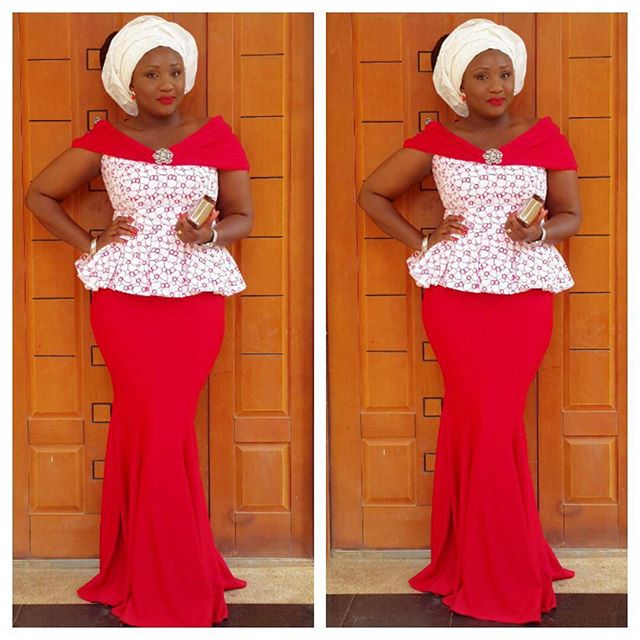 Shawls are one of the most important pieces of aso-ebi dresses. It may be the same color with your dress, or totally different from your dress. This is a good combination. If you want to bring your make-up to front, shawls are good choices for you.
Night blue color looks like a sporty color, but if you design your dress as a classic dress, it will turn into a classic color. Always choose your shoe's color the same with your dress patern color. Many colors at the same place don't look fashionable.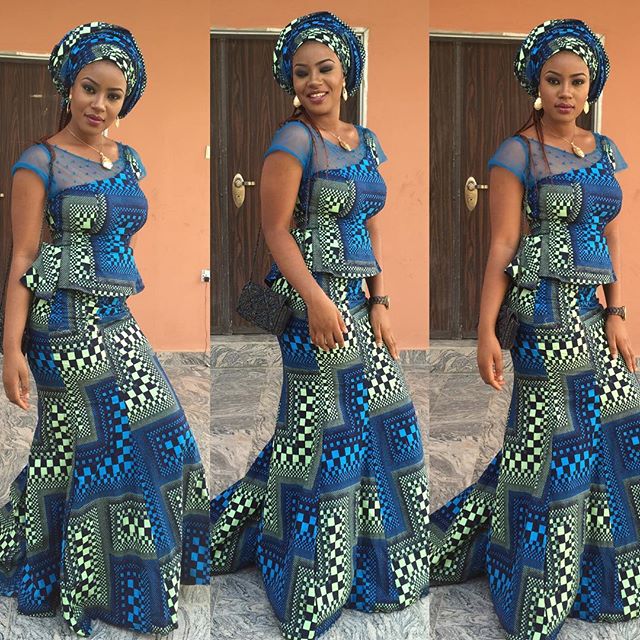 Aso-Ebi wedding styles are popular this season. As you see, different patterns are popular this season. Your shawl can be the same petterned with your dress.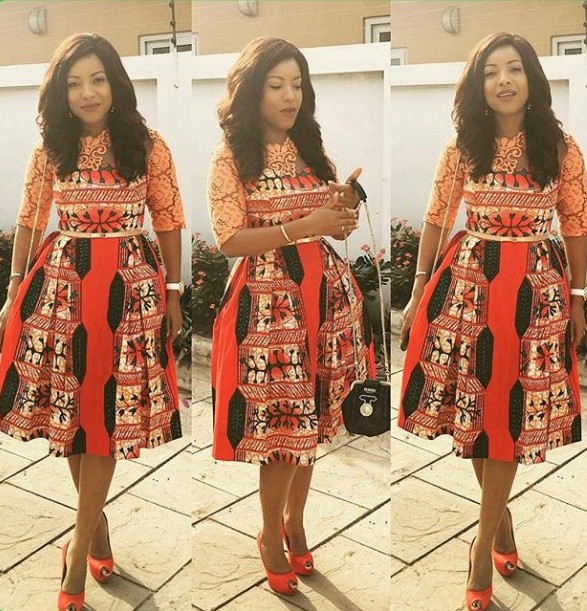 If you have a thin body, you can wear the umbrella shaped dresses. We don't prefer thick bodies to wear it, because this model gives a thicker look to you.