For some women, micro braids are a mainstay, while other girls just dabble in them. Whatever your approach to the style is, these 'dos provide tons of inspiration. Rock your mini plaits freely hanging, try different updos and half up styles or use invisible braids as a chance to get full, voluminous curls.
Micro and Invisible Braids
Their major advantage is in manageability. Your favorite layered 'dos, side-swept hairstyles, buns, ponytails, and top knots are just getting more visually interesting and easier to style!
#1: Layered Micro Box Braids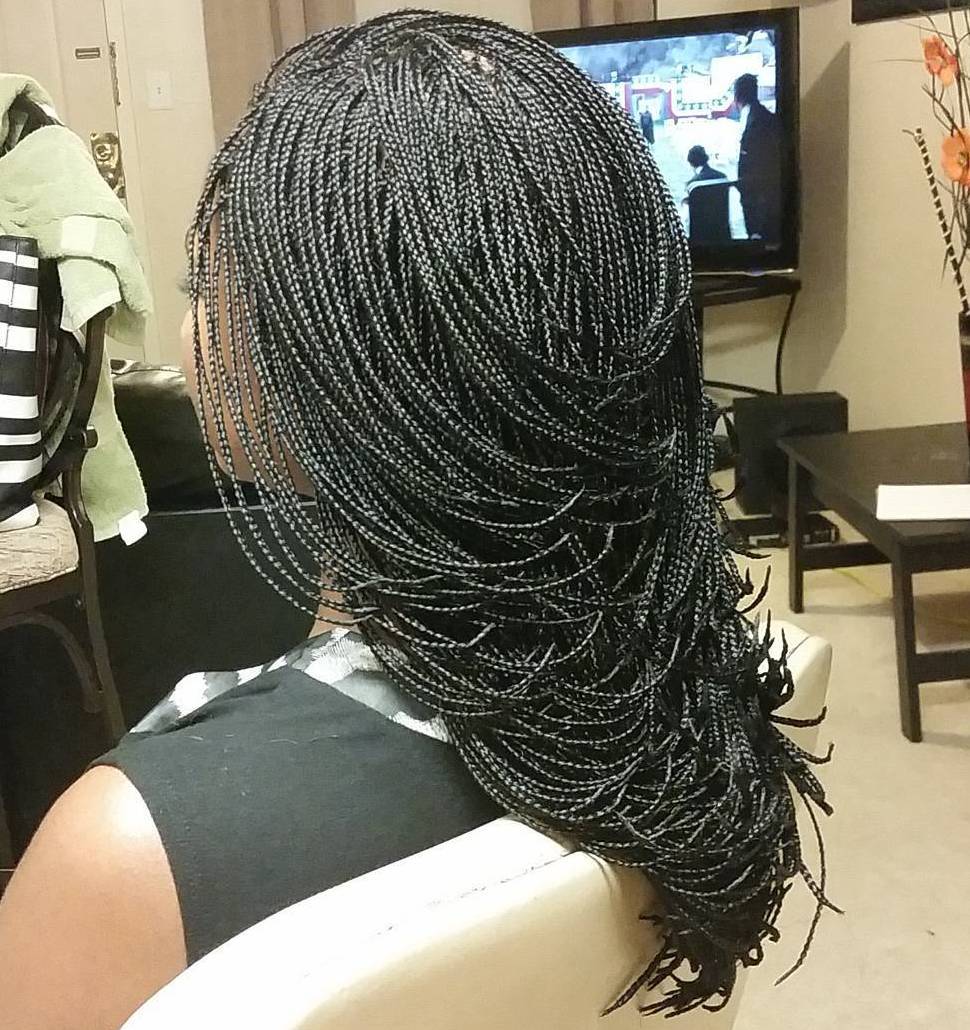 This gorgeous style sends small box braids in a whole new direction. They gain a playful flare of multiple layers that gravitate towards each other creating a lovely look of feathers flipped inwards. The final effect is a sophisticated 'do that will have you touching and flipping your hair all day.
#2: Curly and Messy Braids
Not everyone wants invisible micro braids – some women don't mind them being quite visible. This cute look blends small braids with messy curls and carelessly sweeps them over to one side – pure chic!