Wedding is a dream of all women. But when it comes to organizing your wedding and preparation for it, it can become a disaster. Especially, make-up for bridals are really important and many women start to search perfect make-up few months earlier. So, how should you make your make-up and what are tips for that? It is full covered make-up guide to you.
The one of the most important criteria in bridal make up is being natural. Even though you see many unusual make-up ideas, prefer the purest ones. White wedding dress and wedding ceremonies are also a representation of pure beauty and love. That's why aim of bridal make-up is showing you both pure and impressive.
Also, you should pay attention to permanence of make-up. In wedding ceremony, you can only check your make-up one or twice, that' why your make-up must be permanent. In order to success it, you can help from make-up fixing spray and powders. Another idea for permanence is that you should prefer cream products instead of powder products. Cream products can long up to 7 hours and can save you at your wedding.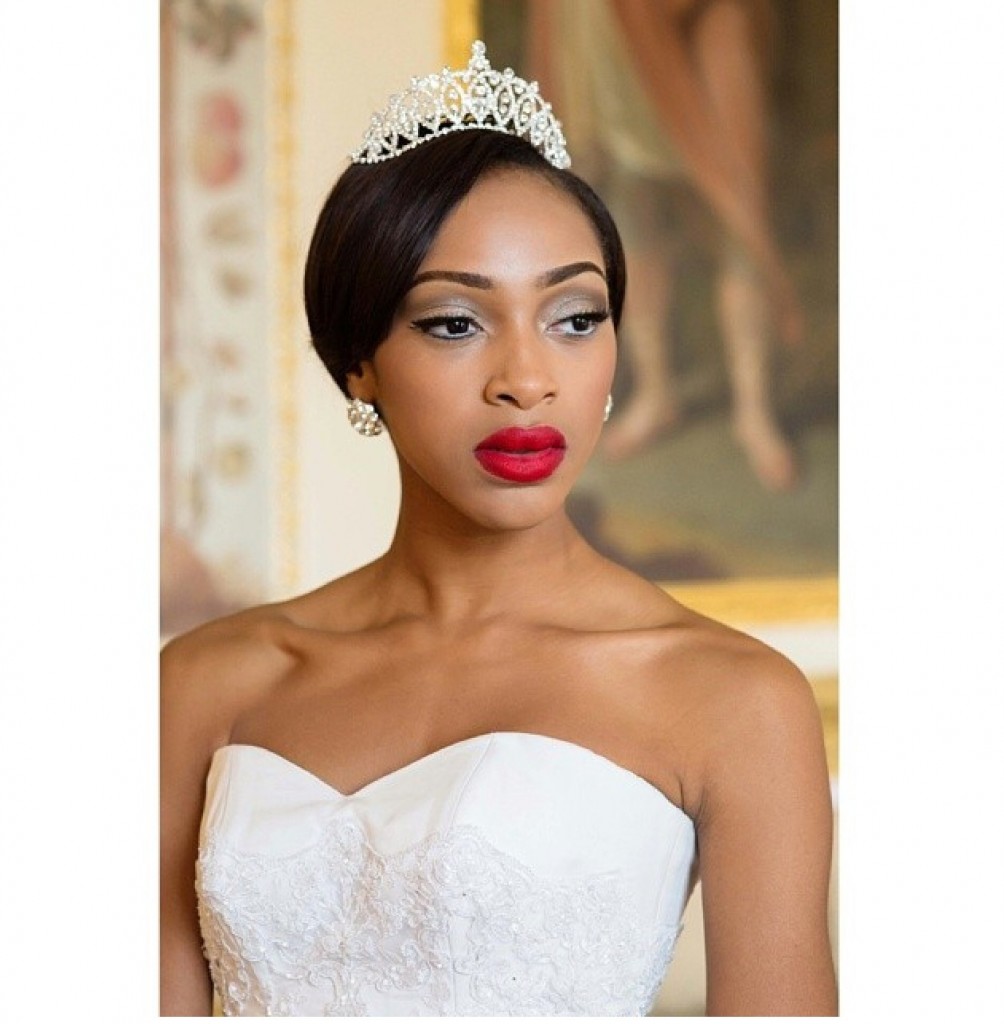 As a general rule, make-up should only focus on one area. For black women, this part must be your lips. Generally, black women have big and beautiful lips and can use different colors of lipstick easily. Especially, red lipstick is always mode-on. You can prefer to use red lipstick on your wedding. But pay attention to permanence of lipstick, you can help from powder to achieve long-lasting effect.
What about eyes? In bridal make-up for black women, you should apply the eye-liner in light dark colors. Application types change depends on the sort of your eyes, but generally you should use eyeliner inside your eyes. As an eyeshadow, you must prefer light colors, mostly white tones. It can give to your face fresher look and show your face purest.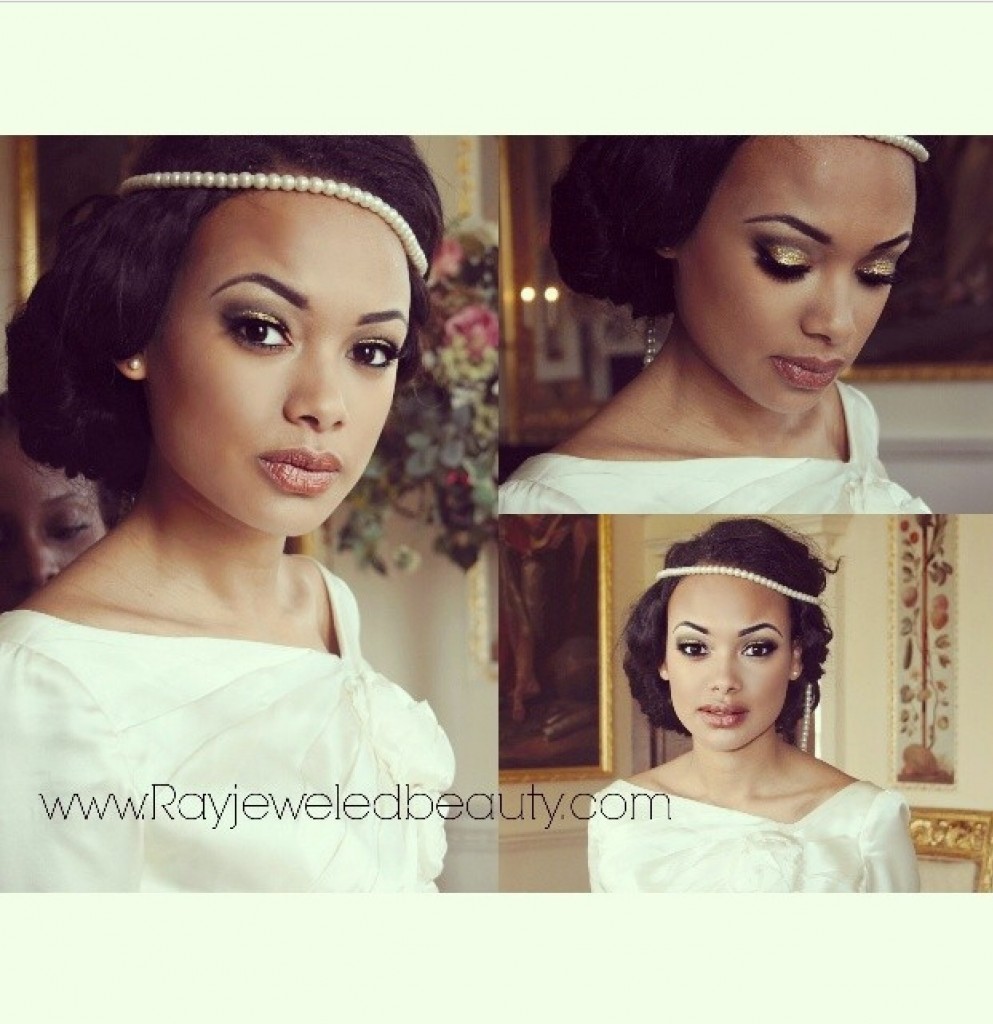 If you want to be more impressive, you can try metallic, neon and silvery eyeshadows and eyeliners. But there are few things that you should pay attention. Firstly, do not apply the product a lot, it can affect your make-up badly. Secondly, do not forget silvery products can mess with your face and body easily. When applying them use only one brush and don't use same brush in different areas. If you notice the product messed, then you can help from make-up remover tissues.
Lastly, here are few things in skin make-up. Don't use foundation which is darker than or lighter than you. In order to cover all impurities and have a pure face, you must find the right color in foundation. If you like whiter look, then use highlighters and powders. Also, you can use silvery pigmentation.
When making your make-up, you should also take care which accessories you are planning to use. For example, if you use golden accessories and prefer to make golden effect make-up, it can be seemed as messy and unnatural. Using pearls can be a solution. Pearl accessories and products can fit every make-up easily.
Credits
Makeup and hair: @rayjeweledbeauty (using MAC and Illamasqua products)
Model: @cherqc
Photography: jot_photography
Stylist: @eajomale